RDataExplorer - explore built-in R datasets with ease (R)
About
R has quite a few built-in data sets that a new user can learn a lot from. Unfortunately, each time you need to look at those data sets, you have to write little code snippets to view plots/tables for understanding. This application comes to your rescue by pulling the available data sets in drop-down menus with plots and summary tables.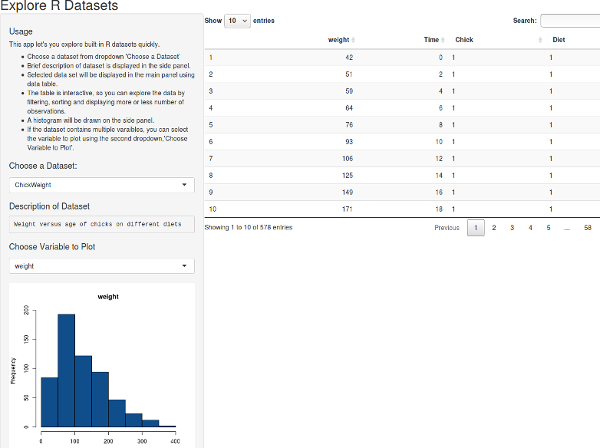 Code
See the code here on Github.
Demo
Check this application here
What did I learn?
What can be improved?
Search datasets from external libraries